When it comes to listing the best PSP games on the planet, you need to speak to people who have used this portable handheld console until their fingers have gone numb and their hands have become sore. Luckily, we at Retro Dodo are those very people, and we've more than put the PSP through its paces over the years. Sometimes Sony's mini gaming device gets shoved aside and overshadowed by the best Gameboy games and piled underneath a mound of Nintendo Switch Lite accessories, left to become a dusty relic of gaming past. We're here to tell you to brush off the dust and charge up the battery because it's time for the PSP to shine once again!
Maybe we have too much time on our hands or maybe we just love testing games (definitely the second one), but we always have a couple of these units on hand in the office when we need a break from collecting stars in the Mushroom Kingdom or slaying Bokoblins in Hyrule Field. But what are our go-to titles when we need a Playstation fix? Which are the best PSP games that get our gaming juices flowing? We'd be here all day if we listed every one of our favourite titles, but we've clubbed together and come up with an ascending list of 15 of the best games for this slick little handheld.
15. Monster Hunter Freedom
After a long day at the office or when things are getting you down, sometimes all you want to do is to slay scores of monsters in an open world game where 'kill or be killed' is the only rule that matters. There doesn't need to be a reason as to why it's happening, it just is. Life might not be as safe when you're constantly worrying about being somethings next meal, but it sure does simplify things a heck of a lot!
Don't think for a second that Monster Hunter Freedom certainly is a game that you can take lightly, however. This is a game where you have to be present and alert at all times, a title where you WILL die a lot and have to come back to the same point and repeat the process all over again. It requires more patience than a Christmas shopper in a Best Buy queue and the planning that you need to put into taking out some of the bigger foes is tantamount to military strategy. That being said, the feeling that you get when you finally bring down the big monsters and stand victorious is probably up there with winning an Olympic medal. Add that to a stunning open world map and flowing gameplay, and you've got yourself an instant classic.
14. Jeanne d'Arc
I've always thought of Jeanna d'Arc as being a bit of a cross between Final Fantasy and Holy Magic Century, one of the Best N64 Games that proved difficult to purchase over here in the United Kingdom. This game takes a different spin on 'Joan Of Arc's' life, turning what we may know from history on its head and replacing it instead with monsters, ghouls, and turn-based role-play action of the finest calibre.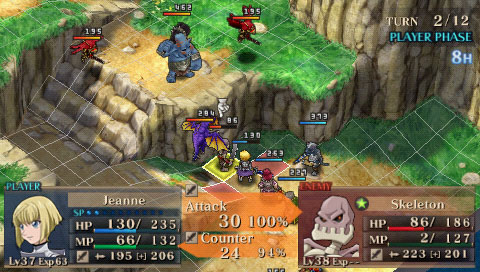 As the player, you are tasked with moving Jeanne and her team through a very different looking France as she battles demon soldiers that are fighting on the side of the British empire. Turns out the Brits made a deal with the leader of the demon army to get some evil soldiers on their team to give them a leg up in the war (I wouldn't put it past Downing Street). Wielding a sacred armlet that grants her special powers, Jeanne must push back the forces of evil in a turn-based RPG that has surprises hidden around every corner. The gameplay is incredibly unique and the battles are very well thought out. WARNING – this game has a habit of making hours fly by, so take a couple of days off to test it out.
13. Gran Turismo PSP
Throwing bananas and blasting drivers with shells isn't everyone's cup of tea. Sometimes you just need to put the pedal to the metal and burn some rubber around a track with other hardcore drivers, and that's where Gran Turismo comes in. I'm not gonna lie; GT is a gaming institution. I've spent so many hours flying around these tracks that I could probably do them in my sleep (I'd still be just as bad though!). The PSP graphics are pretty nice to look at too, and all of the map and speed info is perfectly positioned so it doesn't impede your view of the road ahead.
If you're a driver that likes a lot of choices when you step into your garage, then you'll be very happy with the 800 cars that you can choose from in Gran Turismo PSP. If you take each car around one of the 35 tracks that are on offer you'll have 28'000 different racing experiences – if that's not value for money, then I don't know what is. Add customisation, multiplayer modes, and super-slick graphics and gameplay that should belong to a much bigger console, and you've suddenly got one of the best PSP games of all time in your hands.!
12. Patapon 3
I'm going to be honest with you; I still don't really know what's going on Patapon 3. I love this game in the way that I loved Pikmin and Little Big Planet; it's full of weird and wonderful little people (or Patapons for any hardcore fans out there) that have a tendency to get on my nerves, but that's what makes the game so addictive and keeps me thinking about it for hours after I've put the console down. This game starts where the last title left off, giving you a chance to cross the Rainbow Bridge and discover the secrets and hidden perils of a brand new land.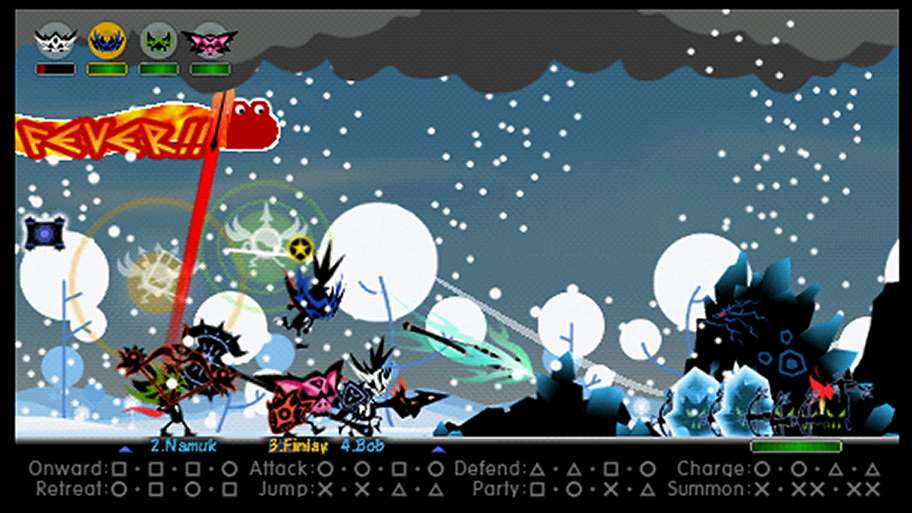 Can you remember Donkey Konga for the GameCube? Patapon 3 is a little like that, with the gameplay of Lemmings and the graphics of Viewtiful Joe. The Patapons march in time to the drum beats that you play out by pressing the PSP face buttons, all the while moving towards battles with the seven evil arch-fiends in a 2D world filled with exciting obstacles and rich scenery that you might not expect from a side-scrolling game. This Patapon title is definitely less confusing compared to some of its predecessors and mega fun once you get into the swing of things. The multiplayer is a nice addition too and great fun when you're having a coffee break and trying to forget about the deadline for your best PSP games article…I better get moving!
11. Daxter
You can't have a list of the best PSP games without including a member of the best PlayStation duo of all time. Every console has one; Banjo & Kazooie, Sonic & Tails, Yooka & Laylee, and of course, Jak & Daxter. If you're a fan of the previous Jak & Daxter games, then this title is a must-have for your collection and one that you can't live another second without! Some of what follows might be a little confusing if you've never stepped into their world before, which means you should probably go back and rethink your life and drag out your PlayStation immediately!
This time Daxter is going solo and working his way through the game as a bug exterminator while searching for his buddy, Jak. The game also features 'Gex – Enter The Gecko' like scenes and levels where you step into a world inspired by a movie. Enter The Matrix, Fellowship Of The Ring, and Raiders Of The Lost Ark all feature as unlockable levels where Daxter can show off his Hollywood skills before going on to defeat Kaedon and the Krimson Guard. It's a great game for players who like a good story to follow and a title that more than deserves to be in our list of the best PSP games of all time.
10. Lumines
It's rare that puzzle games make it into lists of the best games for a console, let alone puzzle games that launched with the console itself, but Lumines has passed the test of time and proven its worth with gaming fans across the globe. If you're a fan of puzzlers such as Tetris, Zoocube, and Dr Kawashima's Brain Training, then this psychedelic brain-teaser will be right up your street.
Lumines is one of the best PSP games if you like your titles to test your mental wit. Block matching gameplay twinned with sound and light patterns make for a visual feast for the senses, and with new backgrounds and landscapes to discover as you progress through the game, it constantly evolves and stays fresh for the player. The chances of you owning this game already if you're a PSP user are pretty high, but if you haven't had the pleasure of playing Luminess before, then get a copy and give it a go. Fifteen years on and it's still one of the most well thought out and best PSP games to date!
9. Valkyria Chronicles II
Sega rarely disappoint when it comes to games, and Valkyria Chronicles II is no exception. Gamers everywhere felt a sense of panic when the PS3 sequel was announced for the PSP, but they needn't have worried. This game stays true to the series and carries on from where Valkyria Chronicles left off perfectly. Set in 1939 E.C and two years after the second European War, this title revolves around a group of cadets from a military academy and their mission to prevent a bunch of rebels from carrying out a terrible ethnic cleansing plot.
V.C II is a little like the love child of Time Crisis and Final Fantasy combined. Shooting alone won't get you to the end of the level; it takes cunning and planning to get through each of the levels unscathed. All five classes and the original BLiTZ combat system feature from the original game, as well as new never-before-seen classes and abilities that you can discover as you progress through the game. If you like the sound of a turn-based shoot-em-up that requires teamwork and a mind for strategy, then give Valkyria Chronicles II a bash!
8. Final Fantasy 7 – Crisis Core
I've mentioned it enough times already through this best PSP games article, so it's about time that we spoke about Final Fantasy in greater detail. Yes, Crisis Core for the PSP is one of the greatest titles that we've ever had the pleasure of playing, and having such a well-known name and the accompanying rich and exciting fantasy realm that goes with it in the palm of your hands is something else entirely! Crisis Core married role-playing features that we know and love from previous FF titles with real-time combat in open-world areas, usually kicking monster butt and generally being a boss with big weapons and magical abilities. What's not to love.
Join SOLDIER's very own Zack Fair as he makes his way through the Final Fantasy universe in search of fellow missing SOLDIER Genesis Rhapsodos while helping the Shinra war effort. It's a lot for one guy to take on, but you can gain help from other characters throughout the game and obtain Materia to upgrade abilities as you progress. This game is set seven years before FF7 and ends just before the start of said game. It sold well over 3 million copies and has secured itself as one of the best PSP games of all time. I can't describe how amazing this title is; just buy a copy, because you have to play it for yourself to believe it!
7. Grand Theft Auto – Vice City Stories
What is better than stealing cars, shooting bad guys, and generally being a bad-ass gangster while sitting on your sofa at home? Doing all of the above on a bus, in the park, or on a plane; that's what! Vice City Stories takes all of the best bits that we love from the console classic version and enhances them in a way that just shouldn't be physically possible for such a small and technologically limited console like the PSP. That's not me being unkind; this console shouldn't be able to do some of the things that it does, and one of them is to make games like Vice City Stories look so damn good and have so many smooth and well mapped out features. Playing this game is an absolute joy, and I'm very pleased that the Retro Dodo team all agreed on its inclusion in our best PSP games list.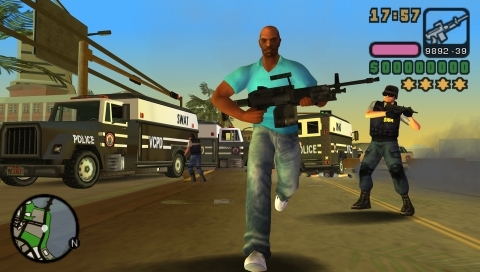 Vice City Stories is the tenth game in the GTA series and one of the last to use famous voices for its main characters. This prequel to Vice City sees Gary Busey, Luis Guzmán, Philip Michael Thomas, and Danny Trejo reprise their roles from previous games for the very last time, making it a must-have for any nostalgic gamers who hold onto the past with a vice-like grip (see what I did there?) Vice City Stories really shows what the PSP is capable of and is a feat of games engineering for this tiny portable console.
6. Secret Agent Clank
James Bond meets inspector gadget in the next title on our list of the best PSP games, and it's another game that features a member of a famous duo going solo! If you're into games like Banjo Kazooie and, of course, Ratchet and Clank, then you'll be right at home with Secret Agent Clank. This game combines all of the features and gameplay that you loved from the R&C universe. It might be a spin-off, but it's jam-packed full of familiar faces that you will encounter as the game goes on.
Whereas before when Ratchet was the main playable character and Clank was used to solve puzzles, our robotic secret agent friend now has the limelight and can be moved freely in an adventure of his own. His tuxedo has a number of secret gadgets (just like our very own Mr Bond), that Clank can use on his quest, and rhythmic sections where the player has to press a series of buttons to sneak past enemies will test even the most advanced gamers skills. You can also play as Ratchet and Captain Qwark, and the Gadgebots also make an appearance – looks like the whole gang is back together!
5. Castlevania – The Dracula X Chronicles
I was hooked on Castlevania when I bought it for my classic GameBoy, but having a colour version with kick-ass monsters and far richer environments to wander through trumps my old two-tone version everytime! Castlevania is one of those gaming titles that have and always will withstand the test of time, and The Dracula X Chronicles provides gamers with a solid adventure title in a world where nothing is as it seems.
The Dracula X Chronicles is a 2.5D remake of the classic title 'Rondo of Blood', where the player moves the one-and-only Richter Belmont through dungeons and grimy castle scenes in search of his beloved Annette. Extra games can be unlocked as you progress through the story, but will you succeed in fulfiling the job that the Belmont Clan have set out to accomplish – killing the eternally powerful Dracula, who has a habit of resurrecting every time there's a new Castlevania game. It's a gripping title from start to finish and one that definitely needs to be on every list of the best PSP games.
4. Kingdom Hearts – Birth By Sleep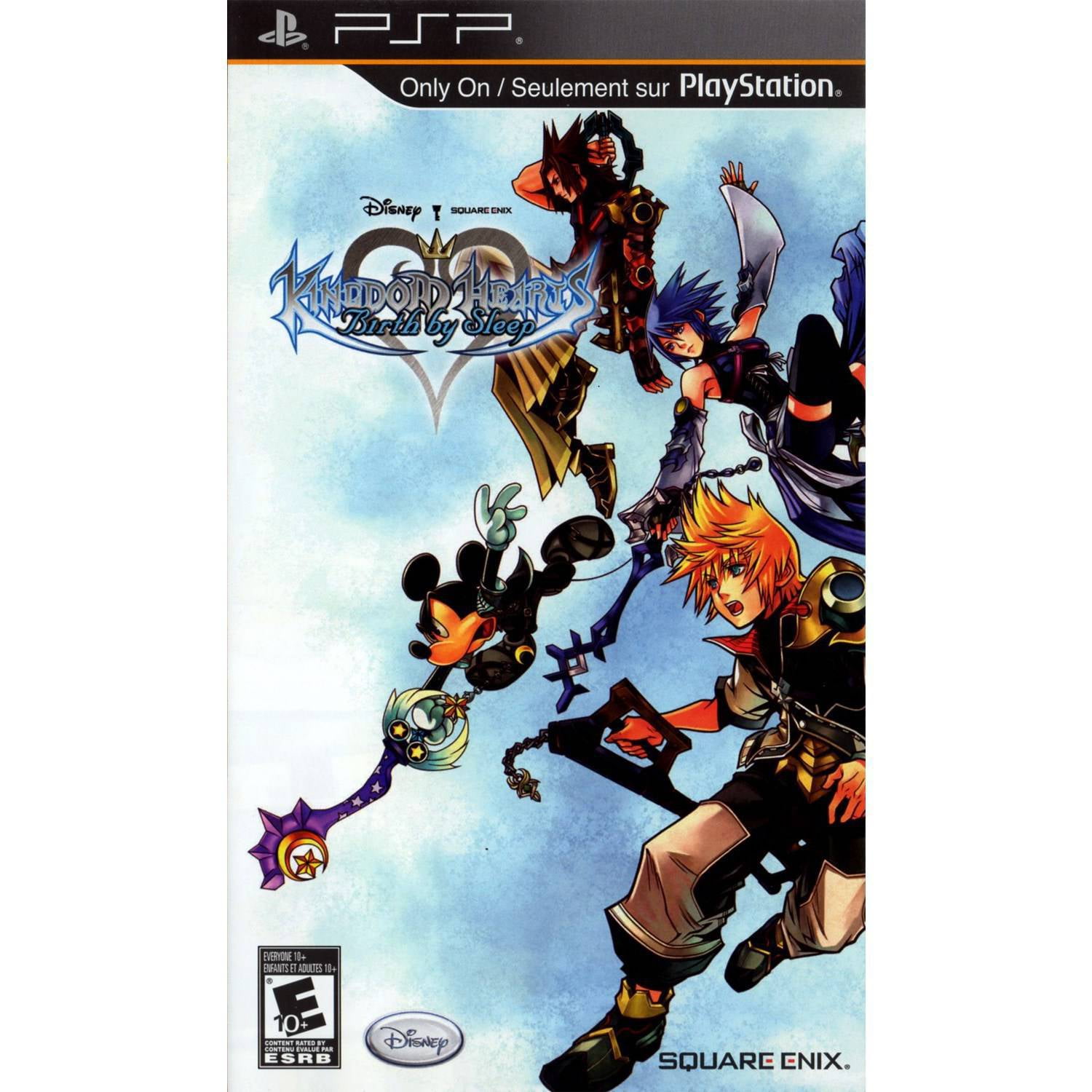 Any game that features manga-style fighting characters and Mickey Mouse is going to rank highly because of its sheer absurdity! This action RPG differs from other games of the same ilk due to its hack and slash qualities, making it a great title if you just want to let off a little bit of steam at the end of the day (or when you're still trying to pretend that best PSP games deadline doesn't exist – how am I supposed to get anything done if I keep playing all of these games!) This game has so many Disney references and locations inside it that you might be forgiven for thinking that you were playing Castle Of Illusion (one of our best SEGA Game Gear games of all time!), and is a great title for anyone who might be new to gaming or a general RPG all-rounder.
Mickey stars as the ruler of Disney castle and a Keyblade apprentice to the sorcerer Yen Sid. Donald and Goofy can be found in this game too, but the main stars are the other three people on the game case above; Terra, Aqua, and Ventus. The story is far too complicated for me to explain in just a short paragraph, but you can expect a mysterious and colourful world made up from your favourite Disney locations such as the 100 Acre Wood, Neverland, and the Mysterious Tower from Fantasia (that place gave me nightmares). Honestly, if you thought the concept of Patapon 3 was nuts, then give Kingdom Hearts a go. It's so bizarre, but it works perfectly!
3. Tekken 6
Every console needs a fighting franchise, but none will ever be as gnarly or as famous as Tekken. Bigger stages with hidden areas that you can carry on fighting in are a new feature to Tekken 6, as well as customisable characters and the exciting new Rage system which causes more damage per hit. Just when you thought Tekken couldn't get any better eh!
All of your favourite characters make a return for Tekken 6, including Yoshimitsu, Bryan Fury, Nina Williams and Raven. Tekken will always be one of the best PSP games for its playability and the fact that it's so easy to pick up and play. Yes, it helps if you know how to do some of the special moves, but I've won plenty of battles by mashing any button insight while screaming a victory chant and chewing a sandwich all at the same time. If you're gonna have a fighting game on a portable console, then make sure its Tekken.
2. Metal Gear Solid – Peace Walker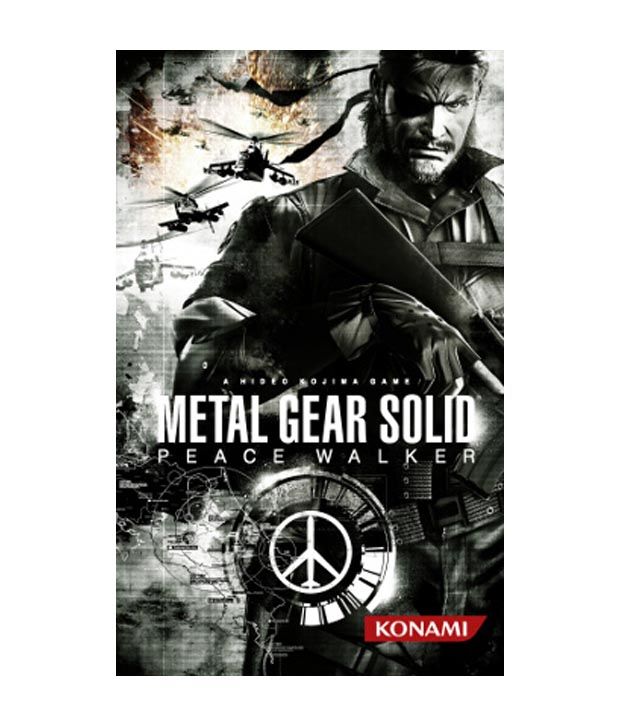 The last two titles on our list of the best PSP games were tough to place, but we had to make a well-rounded decision, and Metal Gear Solid came in a very respectable second. Every console has it's key players; Link for Nintendo, Sonic for Sega, and in my opinion, Solid Snake and his papa Big Boss have always been the PlayStation's signature characters. Sure, Spyro and Crash Bandicoot made their mark, but did they tie a band around their heads and snoop around shooting bad guys like a super smooth mo-fo's? No, they did not.
This action-adventure stealth shooter grips you from the very first cut scene and features many of the same features that made MGS4 such an incredible game. Search held up soldiers, 'shoot over shoulder' camera view, and the 'crouch walk' all make a comeback, along with new features and customisable uniforms such as 'Jungle Fatigue' and 'Sneaking Suit'. If you ever played Mission Impossible on the N64 but wished it could be more like Goldeneye, then you'll be all over Peace Walker like a Chuck Norris style rash. The only question is whether you'll ever be able to put it down once you start playing!
1. God Of War – Ghost Of Sparta
It was a tough call, but the number one spot on our list of the best PSP games in our collections and indeed of all time goes to God Of War – Ghost Of Sparta. This game has some of the best post-apocalyptic feels of any game we've ever played on a handheld and perfectly incorporates elements of Greek mythology into the mix. Control Kratos and the Blades of Athena in this combo combat action-adventure game, battling minotaurs, gorgons, harpies and more. I've got chills just thinking about it!
This hack and slash title also features some pretty tricky puzzles that you need to overcome if you are to progress through the levels. The bosses are big, the worlds are fantastic, and the gameplay is second to none. Will you unlock the Arms of Sparta and Thera's Bane, or will the God Of Death overcome Kratos and stop him in his quest? If you like your history with a mix of blood-thirsty battles and button-mashing fun, then Ghost Of Sparta should be in your PSP Disc Arsenal! If you can't get hold of a PSP, why not check out the Retro CM3, a handheld that can play PSP, PS1 games and even N64 games on the go!
What would make your list of the best PSP games of all time? Did we miss out your favourite or include a rotten egg? Join the conversation on Facebook, Twitter, YouTube and Instagram!